La estrella australiana demuestra una vez más que no le cuesta nada reinventarse. Cuatro años pasaron sin que una de las divas del pop nos trajera nueva música. Kylie Minogue regresa en el 2014 con Kiss Me Once -del cual ya se conoce la espectacular portada- y ya presentó el videoclip del primer sencillo: Into The Blue.
Kylie Minogue  " Hola a todos! Estoy tan emocionada que finalmente compartir el vídeo 'Into The Blue' con todos vosotros. Está dirigido por Dawn Shadforth quien también hizo 'Spinning Around', 'In Your Eyes', 'Chocolate', 'No se puede sacarte de mi cabeza' y '2 Hearts '! Por lo tanto, vamos a un largo camino y esta vez hemos sido capaces de hacer algo diferente otra vez."
La pieza audiovisual nos muestra a Kylie como estamos acostumbrados a verla, una figura espectacular y look glamoroso, eso sí, tampoco se despega de la sensualidad y hasta sube un poco el tono.
Bajo la dirección de Dawn Shadforth -quien ya trabajó con la cantante en otros éxitos como Spinning Around, Can't Get You Out Of My Head, In Your Eyes, Chocolate, 2 Hearts- podemos ver a la cantante haciendo semejanzas a otra gran diva, Marilyn Monroe.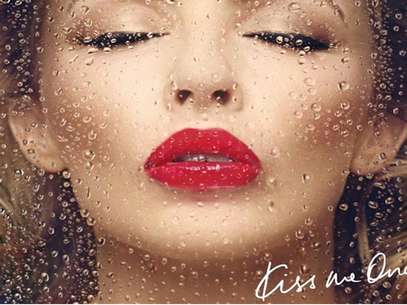 El esperado álbum saldrá a la venta el próximo 14 de marzo, y en é,l la australiana trabajó con artistas como Enrique Iglesias y Pharrell Williams.
Hay quienes apuntan a que el material vendrá con alguna que otra balada que refleje el estado por el que pasó Kylie Minogue luego de terminar su larga relación con el modelo español Andrés Velencoso.
Notas Relacionadas: